Paul started playing bass in various bands in his teens, which led to the formation of Melbourne band The Runners. After a couple of years of constant live work The Runners were signed to Mushroom records in 1981 and released their first single Sure Fire Thing in 1982 followed by The album Hitting the Wall and the single Endlessly. The Runners toured constantly throughout the early eighties and went through many line up changes before disbanding in 1985.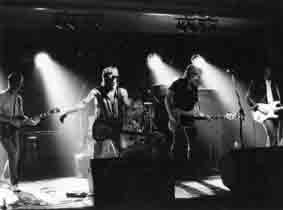 2006 saw Paul tour Australia with The Countdown Spectacular, featuring 27 of Australia's top rock acts of the 70's and 80's performing to 100,000 people nationwide.
Paul is the Musical Director for The Australian Shakespeare Company and wrote the score for their productions of Much Ado About Nothing, Jungle Book (the next chapter) Romeo and Juliet, Midsummer Night's Dream, Hamlet, As You Like It, The Dream Fairies,Barassi the Stage Show, Cruisin Paradise, Alice in Wonderland and songs for the critically acclaimed comedy Certified Male.
Paul has written for and with some of Australia's finest performers including Debra Byrne, Gerry Hale, Wendy Stapleton, Dobe Newton, Donna Fisk and Michael Cristian.
In the last few years Paul has divided his time between writing producing (Dobe Newton, Susan Lily and Curly Joe) and working live and is currently working on a new album.